The decision to enter into psychotherapy can be a challenging one. Picking up the phone or sending an email to request support from a complete stranger can feel awkward and leave us feeling quite vulnerable. I would like to begin by saying I admire the strength and courage you demonstrate by taking action to care for yourself, which is exactly what you're doing when you decide to enter into therapy.
People have many different reasons for coming to psychotherapy. Some may be seeking to learn more about themselves or to become more effective in achieving their life goals. Others may be going through a life transition such as unemployment, divorce, loss of a loved one, or a new job. Some people are seeking assistance in managing a range of other issues including addiction, anger management, anxiety, depression, PTSD/Trauma, and relationship problems. Because each person has different issues and goals for therapy, therapy will be different for each person.
There is no one-size-fits-all approach which is why I tailor my psychotherapy approach to meet the needs of the individual, not the situation.
Growth Brings Positive Change…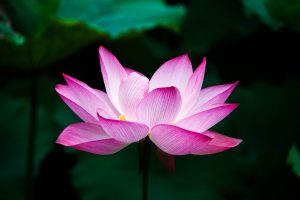 Everyone goes through challenging situations in life and while you most certainly have navigated through past difficulties you've faced, there's nothing wrong with seeking out extra support when you need it. Therapy provides that support, in addition to encouragement and the tools you need to overcome the challenges you face. By seeking therapy, you are taking responsibility and action to change what no longer works for you in life. You are making a commitment to growth and positive change, for you and your family.
Whatever challenges you may be facing, I want to help support you. It's often easier to tackle challenging situations when we feel supported, encouraged, valued and understood. In a comfortable and caring atmosphere, I offer a highly personalized approach tailored to meet your individual needs. I will meet you where you are, with compassion and empathy. I offer honesty, integrity and the highest level of confidentiality. I provide a safe environment and take a non-judgmental stance with each individual I work with. I look forward to meeting and working with you.